Our Magnetic Charging Cable has easy one hand connection to your device which safe you a lot time. Strong magnet provides you fast charging. If mobile phone accidentally falls, it can be rescue timely by using the strong magnet attraction function.
Safe magnetic cable
The magnetic field simply focuses on the attachment of the charging cable and the phone. In fact, it improves safety of the device and prolongs your phone's charging port lifespan. Magnetic cables can protect from more charging problems attributed to dust clogging the charging port.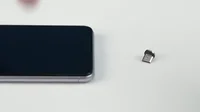 Magnetic charger adapter makes charging your android smartphone and compatible devices incredibly easy.
No more frustration of constantly aligning your Lightning, Type C or micro USB charging cable. Simply leave the heading plug inserted in the charging port and effortlessly snap on the magnetic adapter for a hassle-free charge.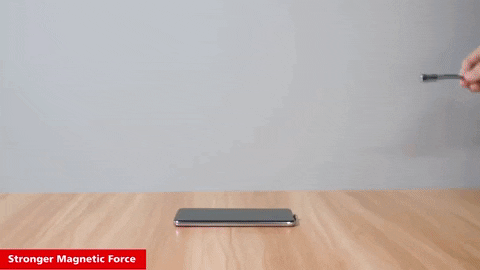 ✅    360+180 Degree Rotating. Innovative design, free to adjust the angle for any possible purposes
✅    Data transmission or Data sync (Data transfer supported)
✅    Convenient.  Easy snap-on with single hand and no eye sight assistant 
✅    Magnetic charging cable With LED, convenient to connect in dark
✅    Dust plug design, prevents dust and avoids loose socket
✅    Nylon braided wire. Quality Guarantee
Parameters
Current/Voltage:      3A | 5V
Interface: Lightning | Type C | Micro USB
Material:                  Aluminum Alloy plus 
                                  nylon braided wire
Color:                        Red | Black | Purple
Include
✅    Cable (your length 3.3 ft or 6.6 ft)
✅    Connection heads x3 (for each interface type Lightning, Type C, Micro USB)
Compatibility

Compatible with iphone and most Android smartphone, such as it can be used for Samsung S7/S8/S9/Note 8/Note/Note 9/j7, LG,Moto, HTC, Pixel, etc.
Compatible with any devices: Lightning, Type C and Micro-USB. Your old Samsung and Apple charger devices can be replaced with our Single one fast charger cord. Connect your devices by using different connection heads. Each order includes 3 connection heads for 3 types of devices.
Durability
Significant upgraded durability of phone charging cables. Upgraded cable works longer than your old Apple or Samsung charger.  Our Magnetic charging cable provides ultra long usage with 360 plus additional 180 degrees rotation. Your cable do not breaks by connection outlet anymore after few weeks of using. Now you have safe way to use your phone while charging it without breaking charging cord. On a top of that LED light helps you to find your phone charging cable in a dark so easily.
FREE Shipping for US customers
Delivery time USA:  2-5 business days
Other Countries

Processing time: Ships within 2-5 days of payment
Fast refund: 100% Money Back Guarantee
Satisfaction guarantee
30-day money-back guarantee for every order. With any reason with your request, we will gladly give you your money back. Here at Run Powered, the happy client is always our number one priority!

Any questions? Check our FAQ or use our 24/7 Email Support. Please contact us